"They say you can't have your cake and eat it too, but I was able to follow my passion for Music while building my Career & Business"

DJ Alfaa – International Bollywood DJ and Music Producer.


The modern era of music has given way to enigmas and artists of all shapes and forms who break the norm of what have come to expect as far as what an artist truly is. DJ Alfaa is one artist that epitomises the essence of the modern era.
Early Life and Career
His rendezvous with music started growing up in a multicultural city of Dubai. While playing as a Hobbyist Drummer in local band, he decided to venture into NightLife scene as a DJ. After formal DJ education from Ministry of Sound he scored gigs in some of Dubai's best & respected night clubs and quickly became one of the night's Resident proving he knows what the crowd wants to hear. His track selection always ignites the dance floor leaving people wanting more. Having played at some of the best events in the region, he has been able to share the decks and play alongside some of the industry's best DJ's.
A Visionary / Trendsetter
Having constantly striven to break boundaries, ALFAA has forever pushed the creative envelope. After his move to Toronto, Canada, he launched DESI NIGHTS CANADA to spice up & introduce new dimension to the Bollywood Nightlife experience in Toronto & Canada.
Productions
As a remix artist, Alfaa experiments & produces unique western/eastern remixes and mashups in his own distinct style. Despite being popular for Bollywood remixes he has always been interested in the process of creating electronic music and achieving international sound in all genres of music. His interest in music production and vocal arrangement made him realize that there was an opportunity for his unique ability to fuse and connect Desi and International music. He is exposed and aware of every school of music thus not feeling restricted in his productions.
His fan base is continually growing as both a producer and DJ, which was evident by his recent ranking as lucky number 7 in DJ Mag's Canada poll for best DJ of 2016.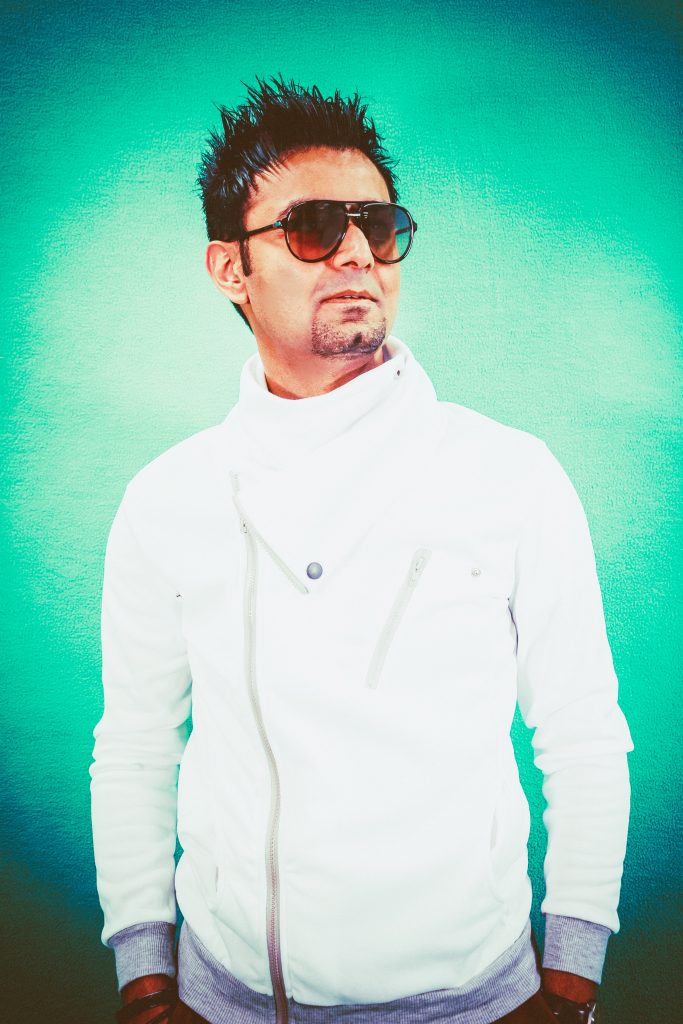 Stage Name DJ Alfaa
Location: Toronto
Available Worldwide
Specialization:
I am available for Nightclub, Fashion,Rave, Open Air, Exhibition,Private Party, Concert, Studio
Main Genre: 
Bollywood & Club
Other Genres: 
Urban Bhangra, Pop, House, Deep house
Equipment: 
Pioneer CDJ-2000 NXS, Pioneer EFX-1000, Pioneer SZ2
Skills:
3-deck beatmatching, scratching, beat juggling, beatmaking
Venues Played:
Thompson Hotel (Toronto, Canada)
Proof Bar (Toronto, Canada)
Illusions Night Club (Abu Dhabi, UAE)
Legends (Abu Dhabi, UAE)
The RecRoom Square One (Mississauga, Canada)
Traffic Club (Dubai, UAE)
Orchid Night Club (Toronto, Canada)
Hotel Melia' (Destination Wedding)
FirstOntario Centre (Music Production for Award Ceremony)
Nectar Night Club (Winnipeg, Canada)
Kolkata Club (Mississauga, Canada)
Favorite BPM: 128
Mixing Style: Chorus to Chorus, Drop Mixing